Wrist Wraps: Black/Pink Love Thigh Self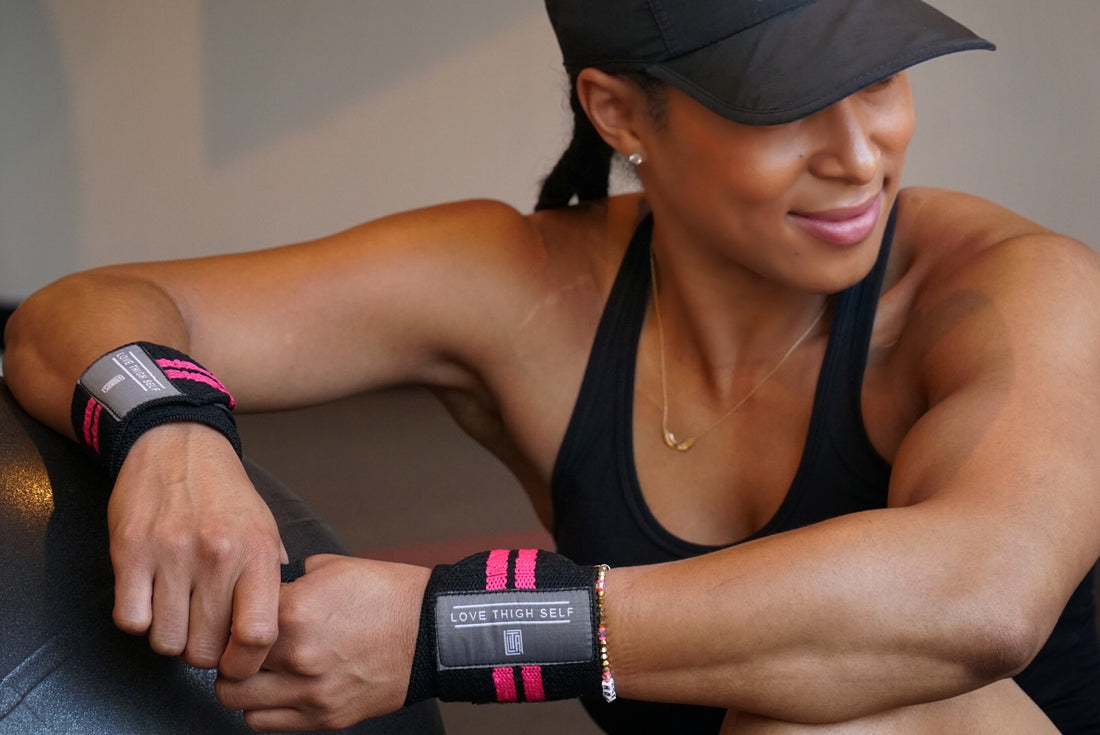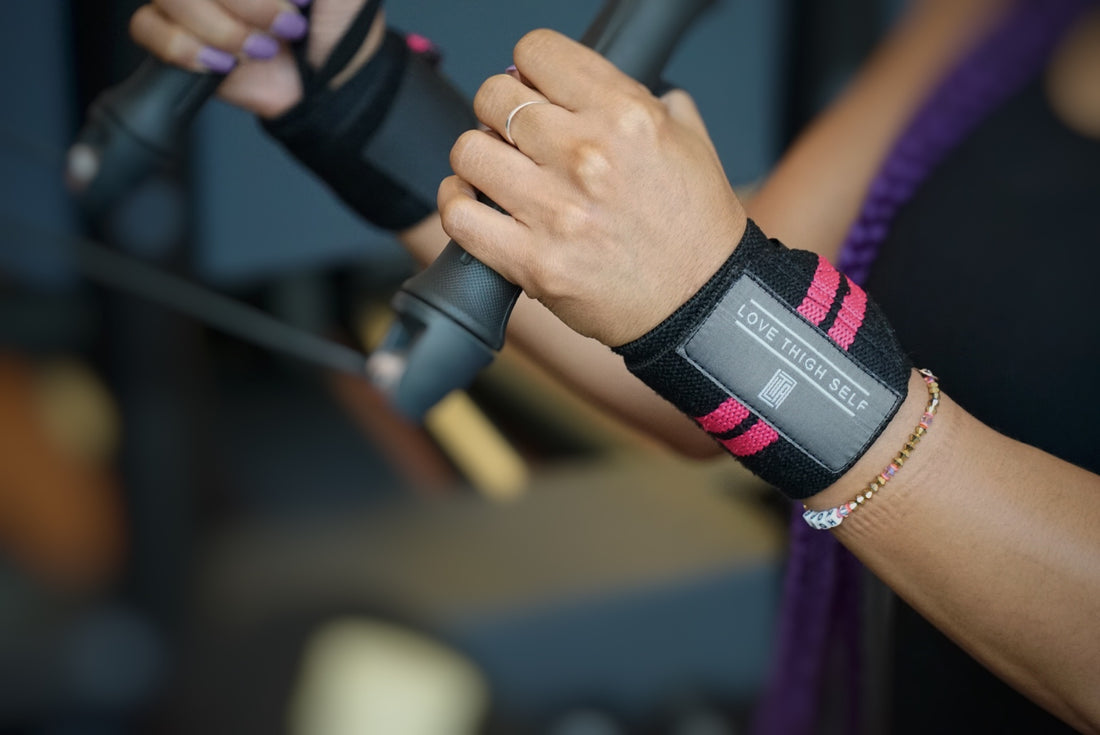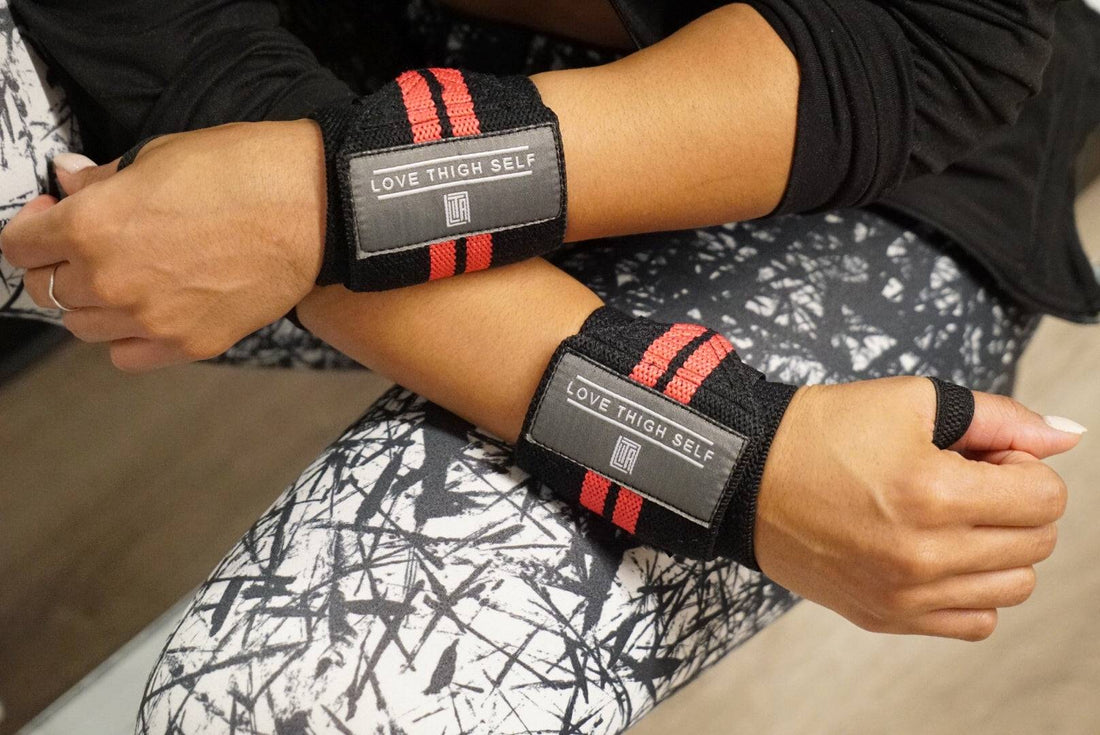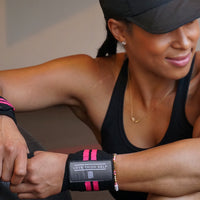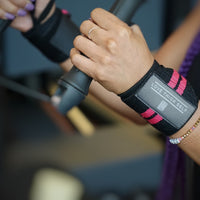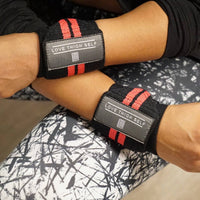 Wrist Wraps: Black/Pink Love Thigh Self
The "Love Thigh Self" Wrist Wraps is our latest collaboration with LIFT SPORTS GEAR. The Wrist Wraps are made from our popular heavy-duty S3 12″ Wrist Wraps and come in Black/Pink.
The LIFT Sports Gear S3 Wrist Wraps are an evolution to the wrist wraps on the market today. What makes ours different? We focused on the stitch quality and more importantly, the stitch pattern. Focusing on the stitch pattern ensures these Wrist Wraps provide more support while also making them super comfortable. The true test is elasticity. With our stitch pattern, we constructed a tighter wrap, making it less elastic for more support when you need it most.
WRIST WRAP DETAILS:
12″x 3″ wraps, for those that love to go heavy.
Heavy-duty stitch pattern ensures less elasticity and more support and comfort.
Thumb loop making it easier to wrap around your wrist.
You might be wondering:
While we strive to offer optimal coverage, the nature of how seamless wear is constructed may present some inherent challenges in achieving full opacity.

We have taken great care in selecting high-quality, durable fabrics that prioritize both comfort and functionality. However, it's important to note that certain lighting conditions and stretching of the fabric during various movements may cause slight translucency. Because of this, we do suggest wearing nude, skin toned underwear, preferably a thong.
When it comes to the perfect fit, we'd like to offer our advice! If you prefer a comfy and supportive feel that accentuates your figure, we recommend going with your true size.

For those seeking that extra "snatched" feel, we suggest considering sizing down. By choosing a size down, you'll experience a more compressive fit that enhances your curves and provides a flattering silhouette.