Galaxy Red Tie Dye 7″ Shorts *FINAL SALE*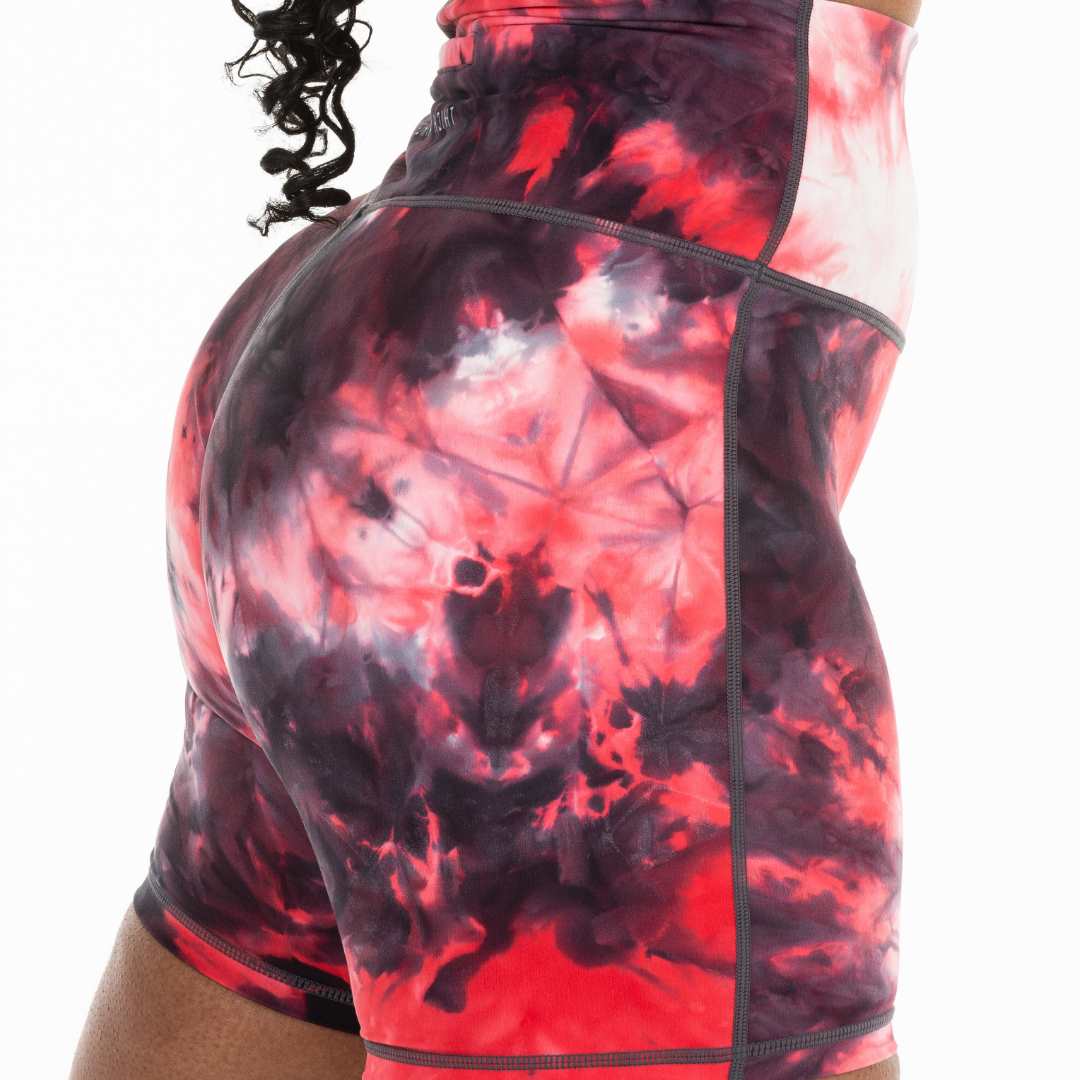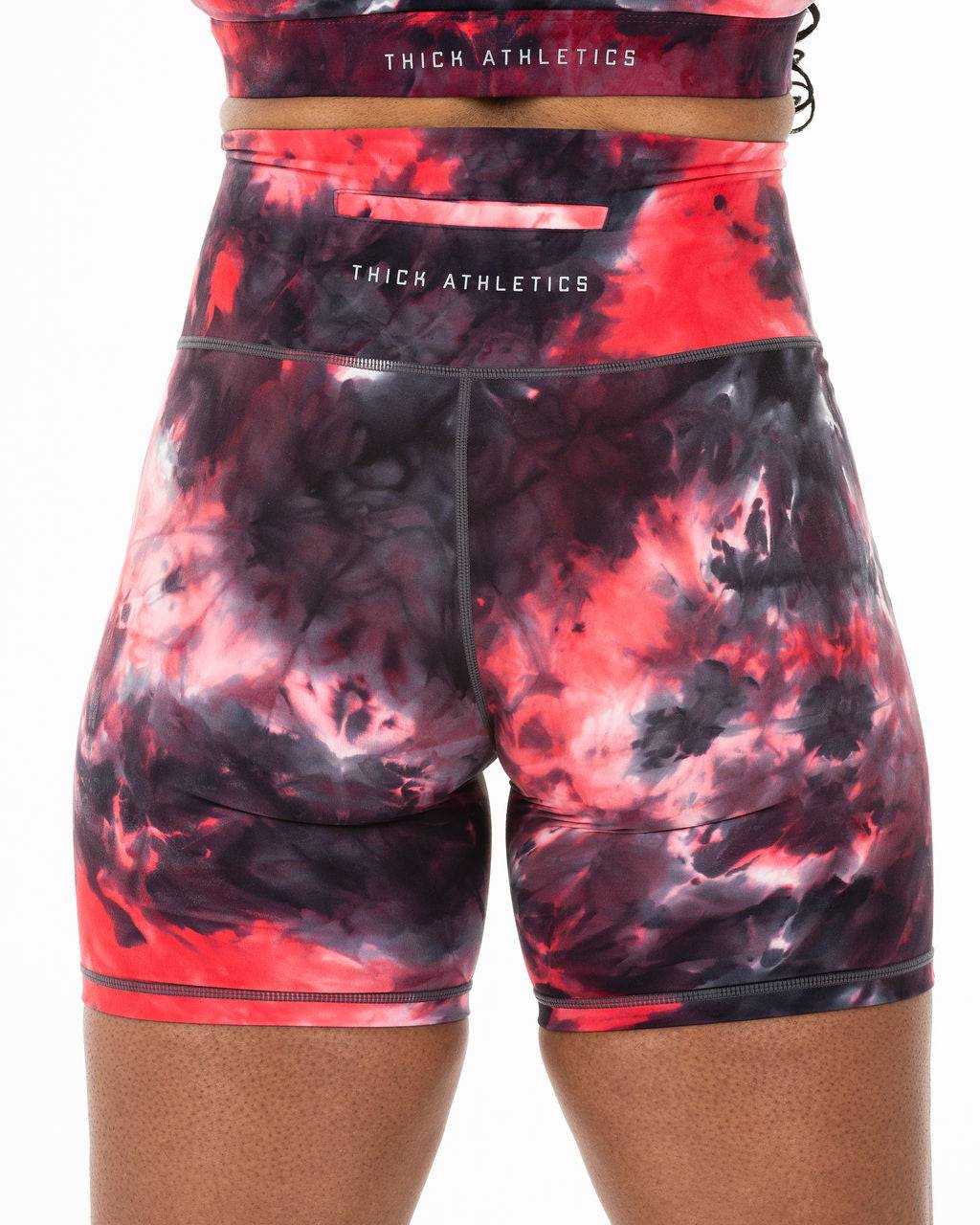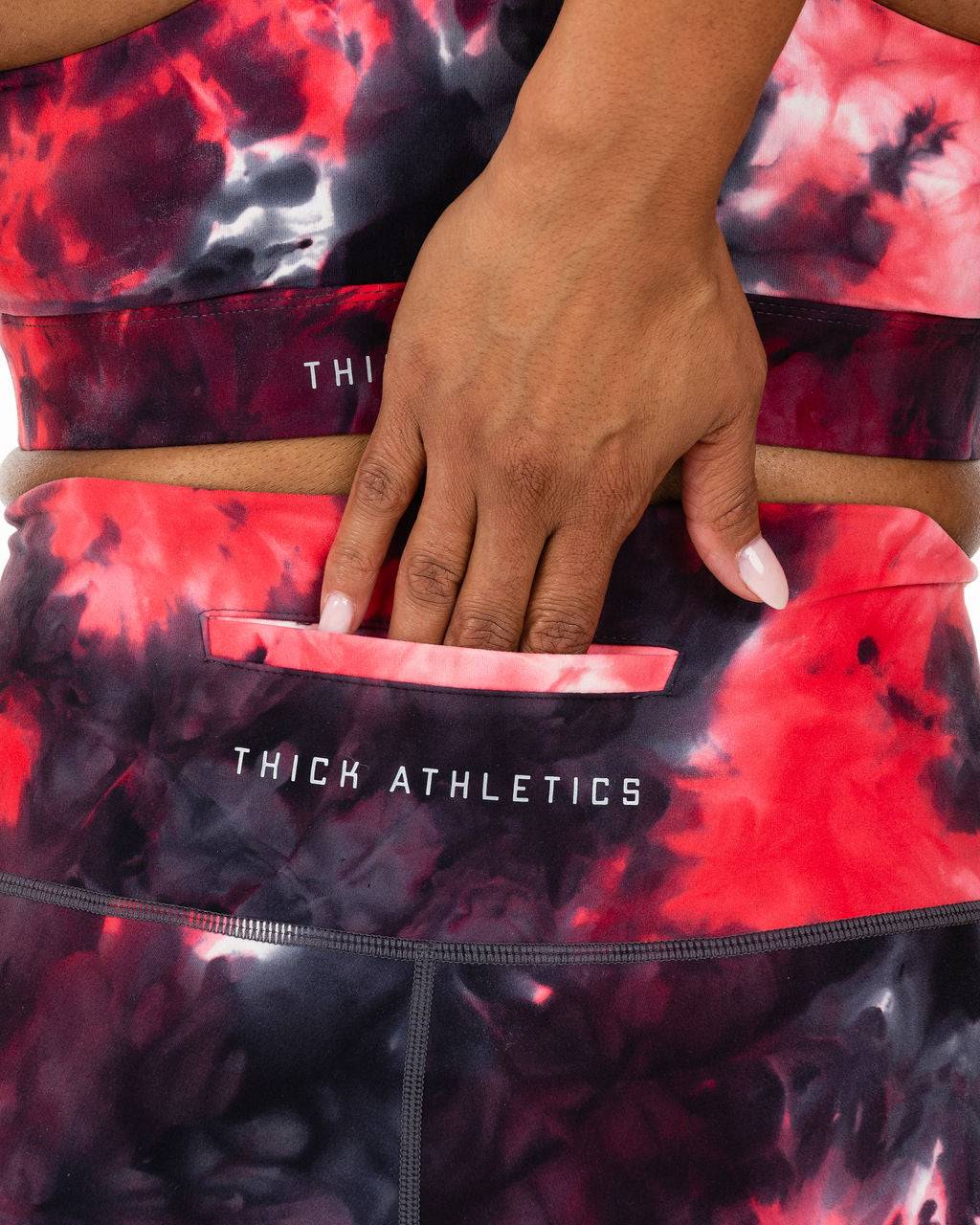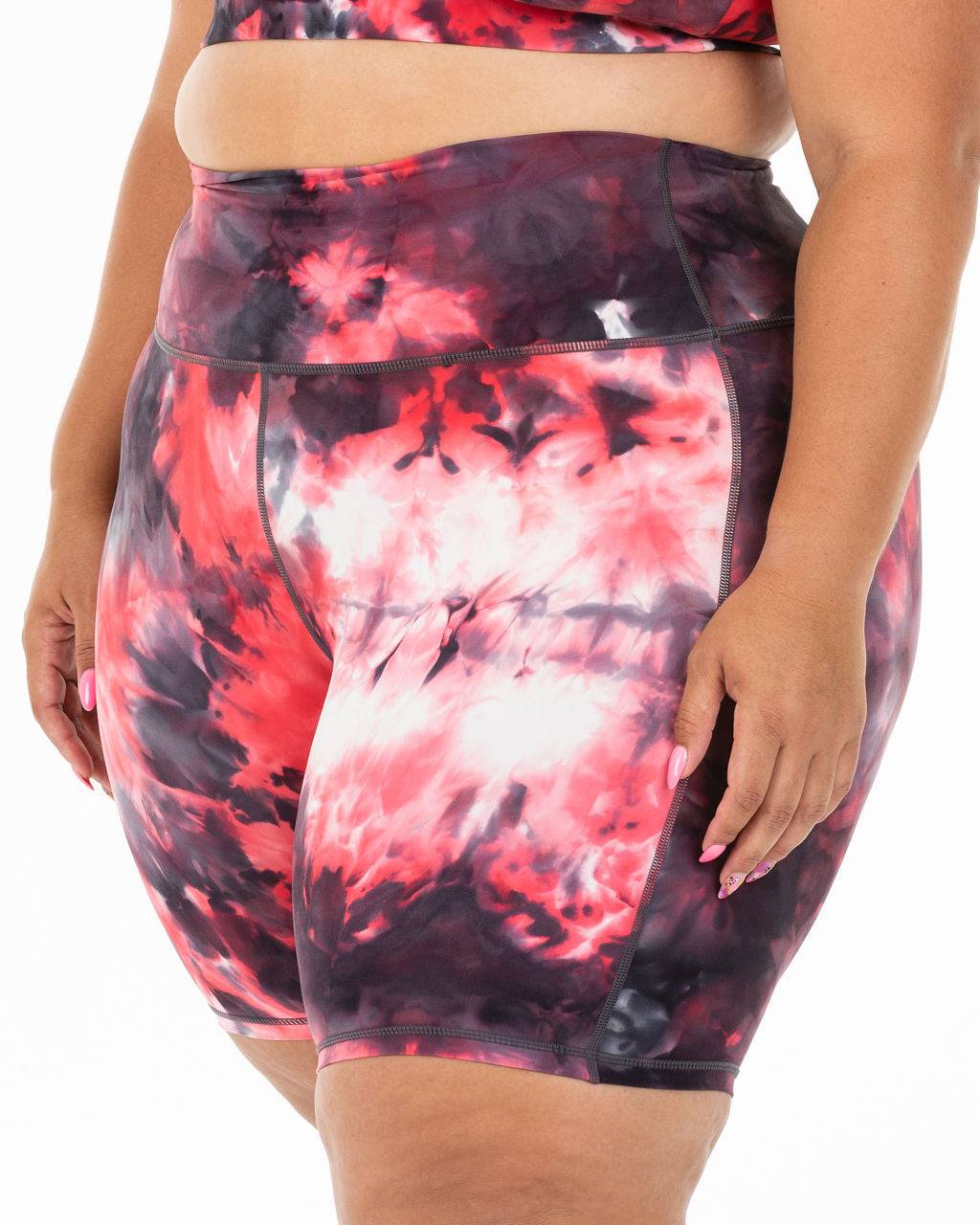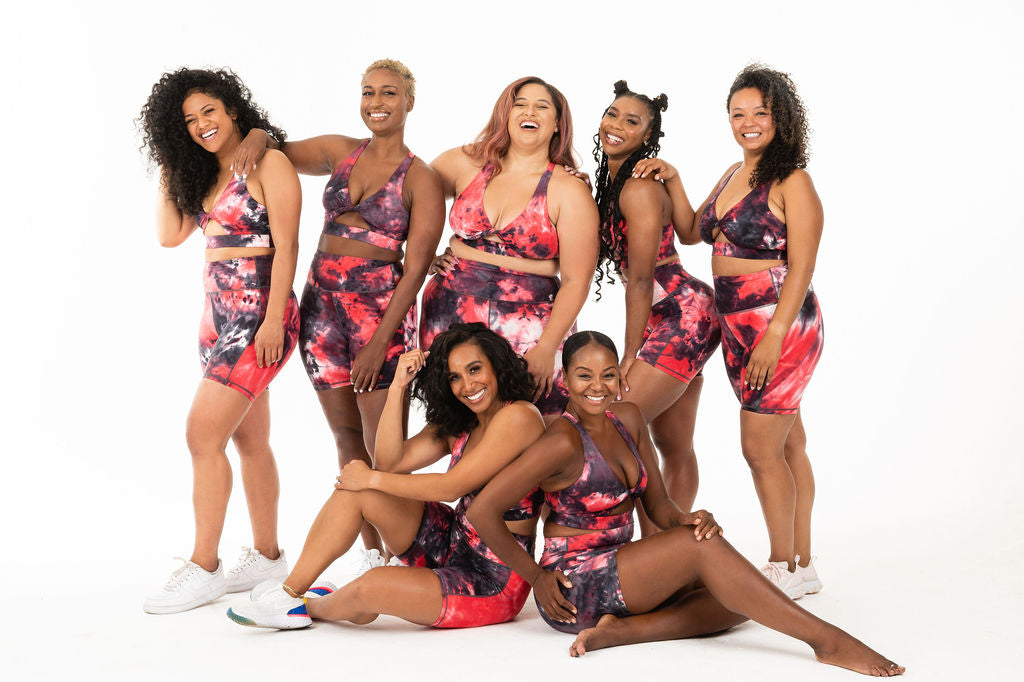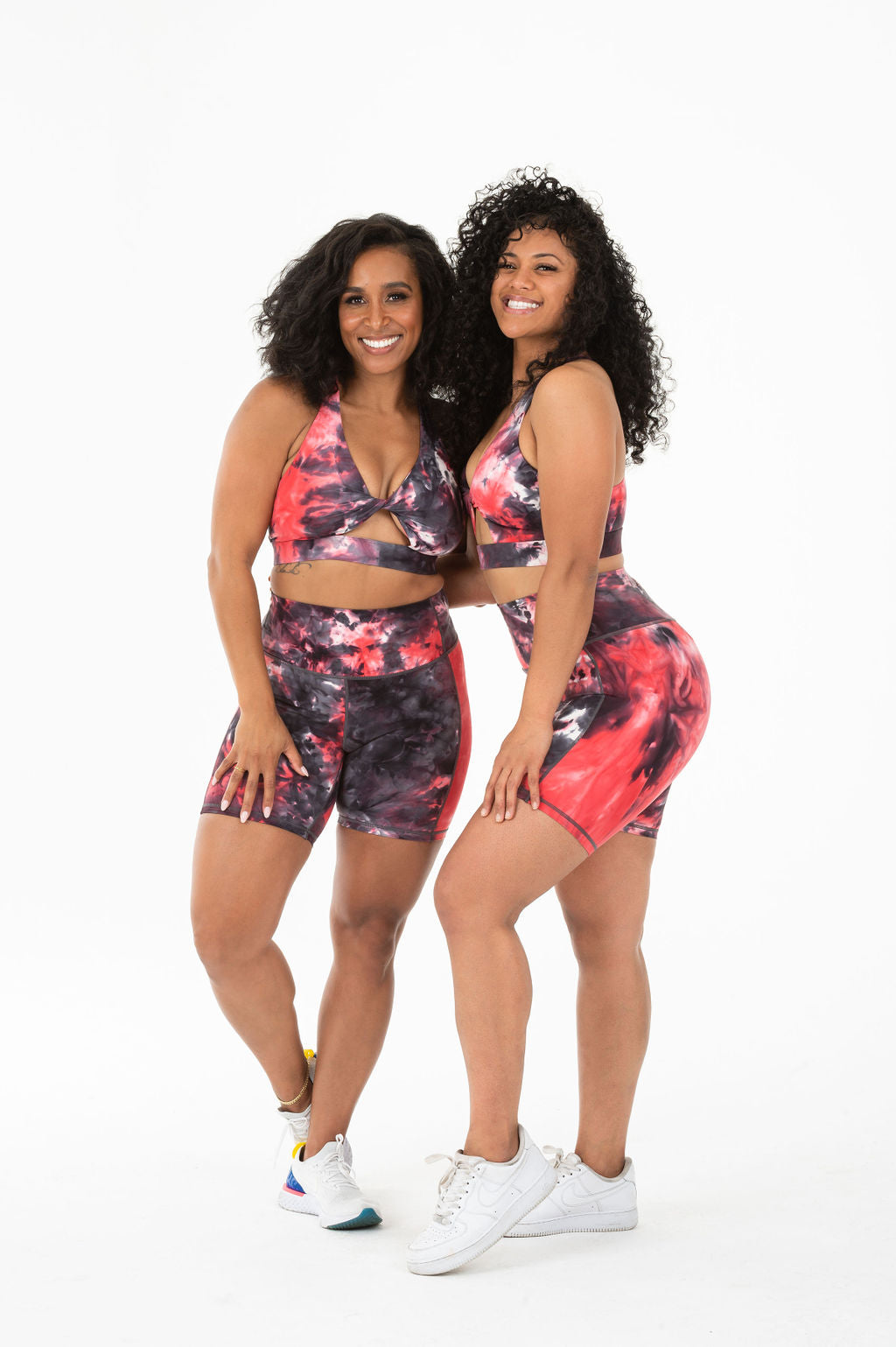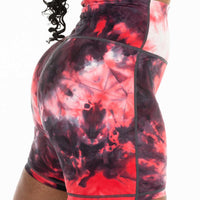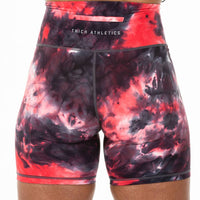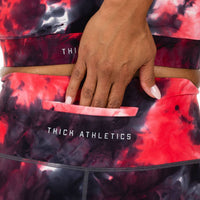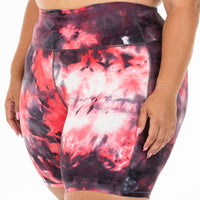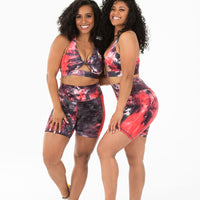 Galaxy Red Tie Dye 7″ Shorts *FINAL SALE*
GALAXY RED 
Our Tie Dye Shorts are designed for every athlete in mind!  Perfect for all activities such as yoga, strength training, outdoor hiking, and so comfortable you'll want to wear them while running errands, or chillin' at home. With a 4.5-inch high waist band for tummy control and and a 7-inch inseam length, our Tie Dye shorts may very well be your next new favorite piece!
MATERIAL:
25% Spandex, 75% Nylon

Buttery soft

Four-way stretch
Sweat-wicking
Light weight and breathable
FEATURES:
Waistband pocket in the back fits a card or a key, and it won't get in your way

4.5 Inch Waist Band
7 Inch Inseam
IMPORTANT NOTE ABOUT FABRIC COLOR & PATTERN: All pieces are cut and produced from a custom tie dye roll of fabric, therefore, no piece will be the same as the other. Each piece will have a unique tie dye patterning.
SEE PRODUCT DESCRIPTION BELOW TO VIEW SIZE CHART
You might be wondering:
While we strive to offer optimal coverage, the nature of how seamless wear is constructed may present some inherent challenges in achieving full opacity.

We have taken great care in selecting high-quality, durable fabrics that prioritize both comfort and functionality. However, it's important to note that certain lighting conditions and stretching of the fabric during various movements may cause slight translucency. Because of this, we do suggest wearing nude, skin toned underwear, preferably a thong.
When it comes to the perfect fit, we'd like to offer our advice! If you prefer a comfy and supportive feel that accentuates your figure, we recommend going with your true size.

For those seeking that extra "snatched" feel, we suggest considering sizing down. By choosing a size down, you'll experience a more compressive fit that enhances your curves and provides a flattering silhouette.